Cin7 made the top ten of yet one more cloud inventory list. GetApp ranked Cin7 8 in the top 25 cloud solutions in its Inventory Management Category Leaders Q4 2017. As a result, Cin7 continues to be the top choice for business owners and decision makers looking for a cloud inventory solution.
Cin7 Moves Up in Rank in Cloud Inventory
Cin7 ranked #8 among the 25 top cloud inventory solutions on the market today. That's a better ranking than in January when GetApp ranked Cin7 #10.
"Cin7 has been a mainstay in GetApp's Category Leader ranking for Inventory Management since Q3 2016," says GetApp researcher Suzie Blaszkiewicz. "Coming in strong at #8 with a strong overall score of 56, Cin7 showcases its strength in reviews with an impressive 19 points and an average rating of 4.4/5 stars."
According to the company, GetApp designed the list to showcase the top cloud inventory management solutions for SMB decision-makers. Thus, the list gives first-time buyers and businesses switching software a snapshot of the highest-rated, most integrated solutions on the market.
That's because GetApp ranks inventory solutions based on user reviews and integrations, among other categories. Cin7 earned an 18 out of a possible 20 for integrations. Moreover, it achieved a 19 out of a possible 20 for user reviews.
"An additional 18 for software integrations and 10 for security protocols helped solidify Cin7's spot as one of the leading Inventory Management solutions in the cloud,"  says Blaszkiewicz.
GetApp scores reviews based on recent feedback posted to GetApp, Software Advice, and Capterra. Thus, a 19 shows that Cin7 continues to give exactly what SMBs need for inventory management.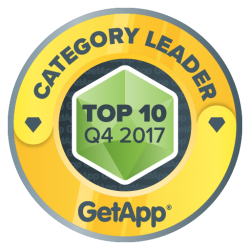 ---
Register For a FREE Trial